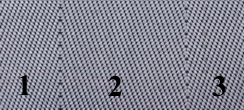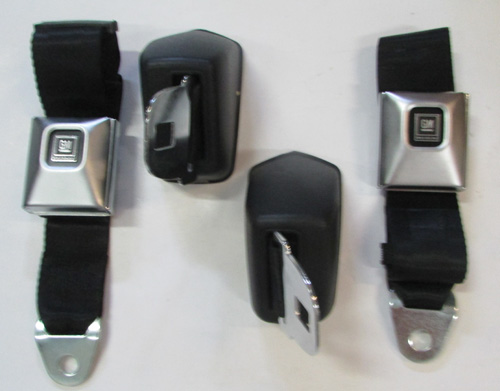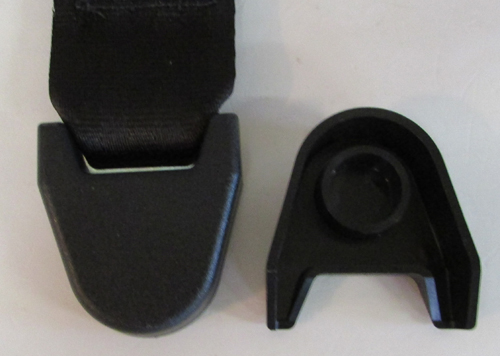 Retractable Lap Belt Set, Front
Product Notes: Click On Picture To Enlarge.
Includes retractable lap seat belts for driver and passenger. Includes retractor covers.
See Non Retractable Lap Belt Above To Add Seat Belts For Front Center Or Rear Seat
Buckle(Rmfg): Metal. Measures 2 1/4" W x 2 5/8" L.
Buckle Press Area: 1 1/8" x 1 1/8" with angled inside and ends.
Buckle Press: 3/4 x 3/4 with silver framed Mark Of Excellence on black background.
Buckle Side End Fitting: 30 degree. Zinc chromate w/9/16" mounting bolts holes.
Buckle Side Length: 39" from center bolt hole to buckle end.
Retractor Cover Height: Angled. 4" tallest point and 1 5/8" shortest point.
retractor Cover Length: 4 1/2".
Retractor Cover Width: 2 5/8" widest point and 2 1/4" narrowest point.
Retractor Webbing Length: 18" when fully extended to end of latch.
CVR100B Cover: For buckle side end fitting. Snaps on to bolt head covering end fitting. Sold each.
For product questions or ordering assistance call (302)629-8508.

Mounting Kits: The bolts include with mounting kits will not fit original underbody reinforcement plates and should be used with reinforcing plates or mounting hardware included with kit. One mounting kit required per set.

MH31 Standard Mounting Kit includes zinc chromate hex head bolts, washers, nuts and oversize underbody reinforcing washers.
MH32 Retrofit Mounting Kit includes zinc chromate hex head bolts, washers and threaded underbody reinforcing plates to be used to replace damaged or missing plates or to add support to mounting points when seat belts are being installed in a location they were not previously dealer or factory installed. Standard mounting kit is not required when ordering.