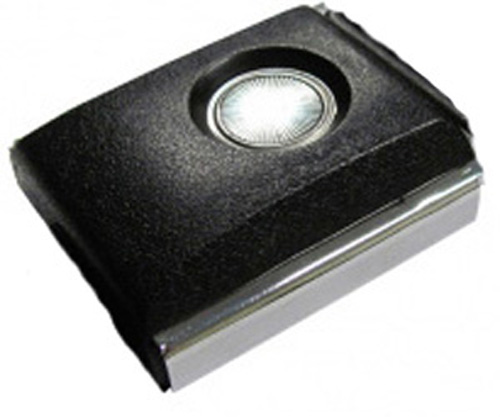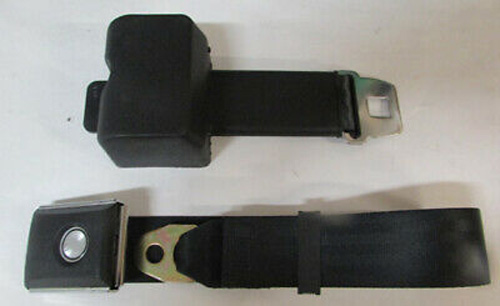 Front Retractable Lap Belt, Per Seat
Product Notes: Click On Picture To Enlarge.
Buckle: Push button measures 2 5/8" L x 2 3/8" W. Textured black top with chrome base.
Buckle Press Area: 7/8" round recessed starburst framed in silver on black background.
Buckle Side Length: 41" from center mounting bolt hole to buckle end.
Retractor Boot: Measures 3 3/4" wide, 2 1/2' tall. Length 7" from center mounting bolt hole to end.
Retractor: Automatic locking. Webbing extends 49" from end of boot to end of latch.
For product questions or ordering assistance call (302)629-8508.