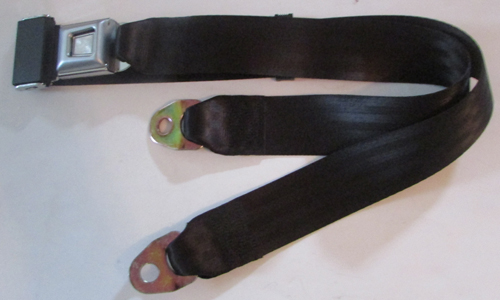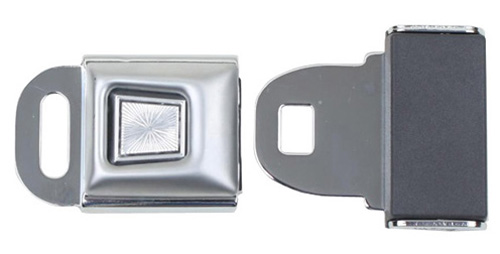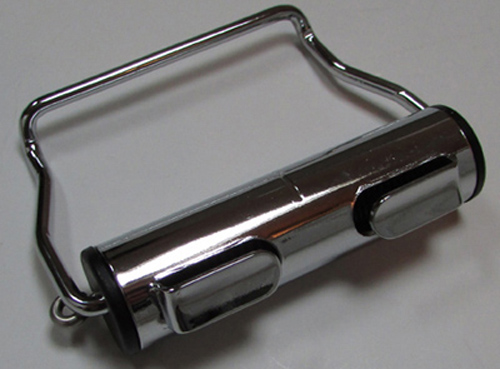 Non Retractable Lap Belt With: Starburst Buckle
Product Notes: Click On Picture To Enlarge.
Anchor End Fittings: Yellow zinc with 35 degree bend and 1/2" bolt hole.
Buckle: Metal pushbutton with framed in silver starburst on black background. Measures 1 7/8" x 1 7/8".
Length 60": Adjustable latch side 36". Fixed buckle side 24".
Webbing: 7 Panel current production replacement.
80296 Retractor: Clip-on. Chrome "Roll-A-Belt" style. Includes installation instructions.
CVR100B Cover: Snaps on to bolt head covering end fitting. Sold each. Black. Paint to match.
For product questions or ordering assistance call (302)629-8508.

Retrofit Mounting Kit includes zinc chromate bolts, washers and threaded underbody reinforcing plates to add support to the mounting points which should be used when seat belts are being installed in a location they were not previously dealer or factory installed.