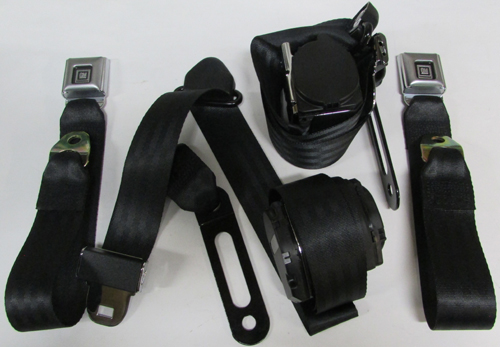 Lap Seat Belt With Wired 7" Bracket Buckle
Product Notes: Click On Pictures To Enlarge
Available with all webbing colors on sample page.
Contact us for the availability of wired 9" and 12" long buckles with cable ends.
All plastic pieces except buckle press area are black.
For matching buckle center seat belt see center non retractable lap seat belt.
Retrofit kit includes underbody reinforcements and should be used when seat belts were not previously installed.When purchasing a retrofit kit a MH2-YZ mounting kit is not required.
See mounting brackets at the end of section for buckle side mounting or specialty installations.
For product questions or ordering assistance call (302)629-8508