Retractable Lap Seat Belt With Harness Buckle Choices
In order to make the process of selecting and ordering a new non retractable or retractable seat belt with or without an attached shoulder harness as easy as possible, simply click on the buckle picture that represents the buckle style that you are interested in to be automatically directed to a page that includes illustrations, available configurations, colors, pricing plus a secure on-line ordering link based on your buckle selection.
Click Here for vehicle specific and custom made seat belts, seat belts for non automotive and seatbelts for specialty applications. You will be re-directed to the main index page of Andover Restraints, also a division of The Andover Companies. No charge shipping does not apply to purchases from the Andover Restraints website.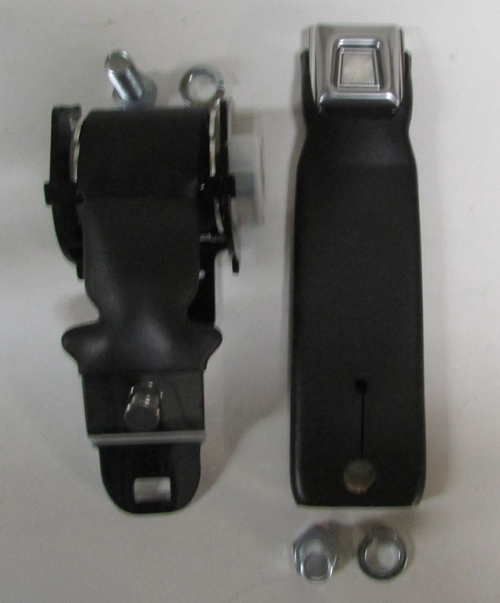 All information detailed within this document is based on information believed to be accurate but accuracy is not guaranteed.All pictures,diagrams and item descriptions are protected property of The Andover Companies,Inc and are not to be duplicated in any manner without written permission.

(SBL1-2R 12-11-12)